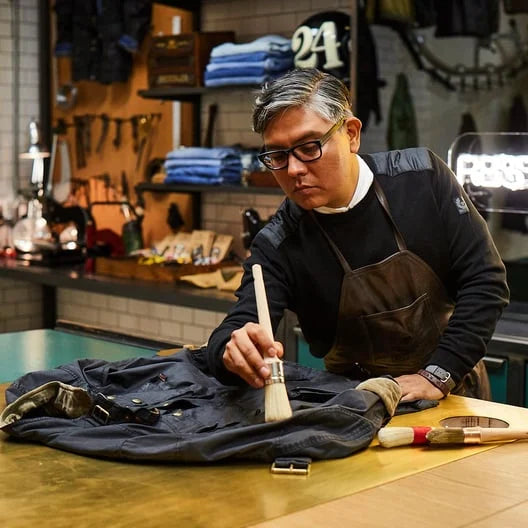 We breathe new life into old garments.
We are passionate about restoring and customizing premium garments made from selvedge denim, leather, and waxed cotton. Our skilled artisans work with some of the most iconic brands in the fashion industry -Barbour, Belstaff, Drake's, Ralph Lauren, Filson and Levi's- to repair, restore, and alter while respecting their heritage.
Our dedication to quality craftsmanship and attention to detail is evident in every piece we work on. We offer a range of services, from restoration and repairs to alterations, leather reconditioning, and tailor customization. Our artisans possess an array of original restoration procedures, including a signature reweaving technique developed by our head seamstress.
In addition to our restoration and repair services, we also offer one-of-a-kind vintage customizations that are sure to turn heads. We take pride in our ability to create unique and timeless pieces that are as stylish as they are functional.
If you're in need of expert garment restoration services, look no further than Raw Meat and Repair. Contact us today to speak with one of our experts and learn how we can help you bring your favorite garments back to life